With the 2017-18 season Australian Wingless Sprint Championship at Sydney's Valvoline Raceway (NSW) in early February of next year fast approaching, drivers from across the country will have a number of opportunities to get as many laps under their belt prior to the event as possible, with a host of blue-ribbon events and other race meetings scheduled for each state.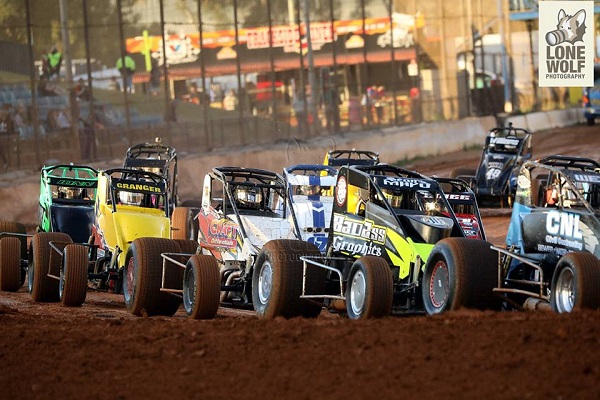 Photo: Lone Wolf Photography
Having three NSW Club Championship rounds scheduled to be held at the host track in the lead up to the Australian Championship, the NSW contingent will be hoping to capitalise on their home-track advantage, while also having the chance to work on their endurance during the annual Lismore 100 Lapper at Lismore Speedway in Northern NSW just a fortnight prior to the championship event.
Contesting a handful of upcoming club shows at Mildura's Timmis Speedway and Whyalla's Westline Speedway, the South Australian drivers will no doubt do everything they can in order to keep the Australian Championship crown in their state, as defending Australian Champion Joel Chadwick prepares to make a return to the track and shift his focus back to car racing, after recently winning both the Australian and World Championships in cycle speedway.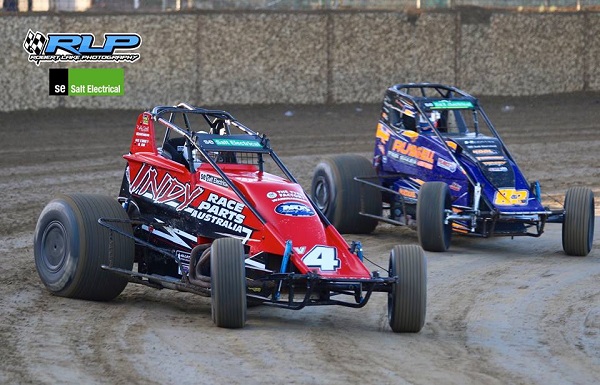 Photo: Robert Lake Photography
In Victoria, drivers will certainly be busy preparing for their Australian Championship campaigns. In addition to three AutObarn Super Series rounds, drivers will also have the chance to gain valuable track time in the Crossfire and Western Shootouts at Laang Speedway and Hamilton's Western Speedway over the Christmas-New Year period, as well as the three-round Summer Slam, which will take place at Western Speedway, Mount Gambier's Borderline Speedway and Warrnambool's Premier Speedway from January 5-7.
With their focus currently set on their upcoming Ian Boettcher Race Parts Queensland Club Championship rounds at Toowoomba's Hi-Tec Oils Speedway and Brisbane's Archerfield Speedway, the talented field of Queenslanders will ring in the New Year with their Gold Cup, which will be held over two nights at Maryborough Speedway from December 30-31, before turning their attention to their Australian Championship assaults.
The Western Australian drivers have four WA Club Championship rounds ahead of them, before making the long trek east to fly the flag for their state, while the Apple Isle representatives will also contest four race meetings before travelling to the mainland to prove their worth in the Australian Championship.
"Drivers from each state will no doubt be hoping to get as many laps under their belts as possible, to give themselves the best chance of delivering a great Australian Championship performance," expressed Australian Wingless Sprint Racing President Mick Parry.
"It's sure to be an extremely competitive field and we're expecting to receive a record number of nominations, due to the location of this season's Australian Championship at one of Australia's premier speedway tracks: Valvoline Raceway."
Scheduled to be held over three days from February 1-3, scrutineering and the calcutta will be held on the Thursday night at the Wenty Leagues Club in Wentworthville, with racing to commence on Friday night, with drivers completing practice, three rounds of qualifying heat races and a preliminary feature race. The final night of competition on Saturday will see drivers contest the remaining round of heat races, a D, C and B main, and the Australian Championship-deciding feature race.
For more information on the AWSR, visit their website at www.awsr.com.au or LIKE them on Facebook or Follow them on Instagram and Twitter by searching Australian Wingless Sprint Racing.