In what is an exciting development, Australian Wingless Sprint Racing are pleased to announce that American Non Wing Sprint Car racer Dave Darland will be travelling Down Under next month and has taken up an offer for a guest Wingless Sprint drive.
Needing very little introduction to Australian speedway fans, Darland, from Atlanta in Indiana, recently had the honour of being inducted into the National Sprintcar Hall of Fame and is a USAC Triple Crown Champion and currently the winningest USAC Sprint Car driver (59 wins).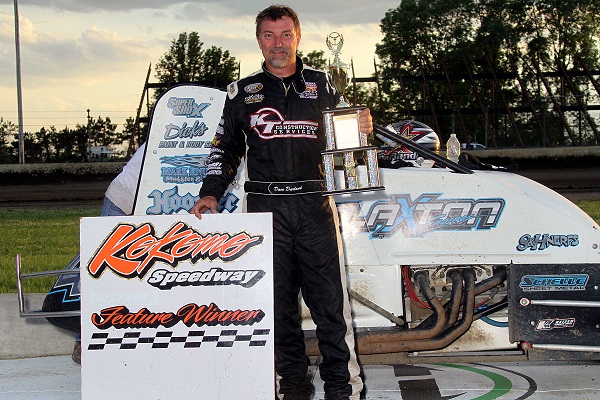 Accepting the invitation from the South Australian Wingless Sprints Club, Darland will be filling the driver's seat in the Fitzpatrick Autosports Vic # 2 machine, regularly driven by Travis Millar, in a one-off drive.
Naturally, Australian Wingless Sprint Racing President Mick Parry is delighted that America's best Non Wing Sprint Car racer will be making a cameo appearance in the class.
"To have someone the calibre of Dave competing with us is a major coup for the whole Wingless Sprints class," he commented.
This isn't the first time an American driver has gone up against Australian competition in the Wingless Sprint class, with veteran and regular Australian visitor Danny Smith having competed in the Gold Cup event at Laang Speedway in Victoria back in 2013.
"I encourage as many drivers as possible to get their nominations in and participate in the rare opportunity to run wheel to wheel with one of America's finest Wingless racers," enthused Parry.
Darland will be in action on the Friday night of February 9 at Murray Bridge Speedway in South Australia, which is also the opening night of the Australian Speedcar Championship and the event he has come out to contest.
For more information about the AWSR, visit their official website at www.awsr.com.au or LIKE them on Facebook or Follow them on Instagram and Twitter by searching Australian Wingless Sprint Racing.