Australian Wingless Sprint Racing is pleased to announce that the venue for the 2018-19 season Australian Championship has now been confirmed, with the prestigious event to take place at one of the country's principal tracks: Warrnambool's Premier Speedway.
Off the back of the 2016-17 Australian Championship being held at Carrick Speedway in Tasmania, and the 2017-18 running of the event set to take place at Sydney's Valvoline Raceway next February, AWSR couldn't have been happier to award the Australian Championship rights to Premier Speedway and see the event travel to Victoria in 2019, giving drivers and teams a truly national experience.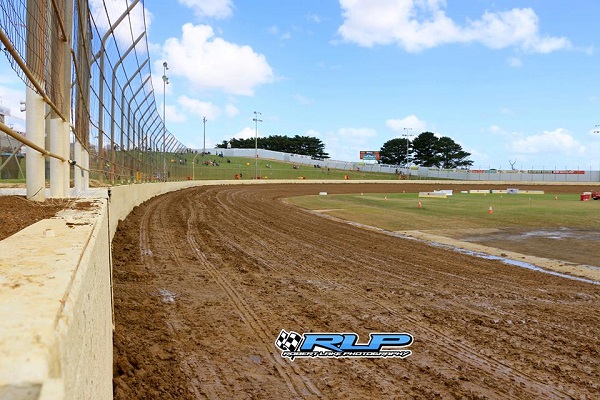 Photo: Robert Lake Photography
"It's fantastic to be able to host the Australian Championship in three different states over as many years and it really gives drivers the opportunity to go up against competitors they may not be as familiar with and get a real feel for the class on a national scale," commented AWSR President Mick Parry.
"Premier Speedway is no doubt one of Australia's leading speedway tracks and we're very excited for them to be a part of our 2018-19 season calendar. We have absolutely no doubt that the event is going to be a huge success."
Commencing on Thursday, February 21, 2019 with scrutineering and the calcutta, the Australian Championship will be run over two nights of competition on the Friday and Saturday nights of February 22 and 23, with an exciting and innovative new format to be released prior to the event.
"Everyone here at Premier Speedway is excited to have been awarded the hosting rights for the Australian Wingless Sprints Championship in 2019," expressed Premier Speedway General Manager David Mills.
"We've worked closely with Mick Parry and the whole AWSR team and we believe we've devised a format that will be attractive to both the competitors and the fans who visit our venue to be a part of the Australian Championship event.
"We look forward to providing an exciting weekend of racing, with strong competitor numbers over both nights of competition."
For more information on the AWSR, visit their website at www.awsr.com.au or LIKE them on Facebook or Follow them on Twitter by searching Australian Wingless Sprint Racing.