Wingless Sprints Qld is proud to announce that Ian Boettcher Race Parts have decided to once again be our major sponsor of the division for the upcoming season 2018/19.
IBRP have the naming rights to our Club Championship and the newly formed Ian Boettcher Race Parts Super Series.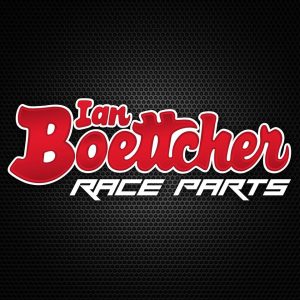 After a very successful season last year where the winner of the Club Championship won a new Maxim Chassis and Panels, we have negotiated a sponsorship deal that will see a prize pool for the Super Series at around $20,000 with a guaranteed first place of $5,000 and payouts down the field depending on numbers. The reasoning behind this being an open series is to entice owner/drivers from other states as well as ours to come and race at our Queensland tracks in this series.
We have had interest from some of the drivers from Lismore and a few rumours of car owners who race in the Sydney club championship considering doing the series. Why wouldn't you with the opportunity to compete in the highest payout of any Wingless club in Australia?
Anyone wanting to know more information please email us at winglessqueensland@gmail.com
The series will be run over 10 rounds with each driver able to drop one round.  The reason for this is if you are having a bad night or can't make one round you won't fall too far behind in the points chase.
The 2018/19 Ian Boettcher Race Parts Super Series schedule is as follows:
13th October 2018 at Brisbane Round 1
20th October 2018 at Toowoomba Round 2
27th October 2018 at Maryborough Round 3
10th November 2018 at Brisbane Round 4
17th November 2018 at Lismore Round 5
8th December 2018 at Kingaroy Round 6
15th December 2018 at Toowoomba Round 7
5th January 2019 at Brisbane Round 8
2nd March 2019 at Toowoomba Round 9
11th May 2019 at Brisbane 50 Lapper Round 10