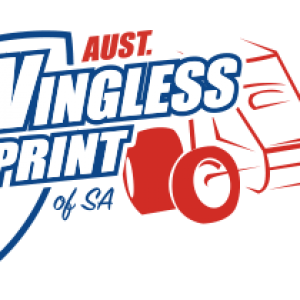 Champs Join The Pink Night Field
By Phil Michell Motorsport Media
After travelling across South Australia and Victoria of late the Wingless Sprints return to the Murray Machining and Sheds Speedway at Murray Bridge this Saturday night as they support the National Breast Cancer Foundation at the annual "Ultimate Pink Night". A field of 20 drivers is expected including the current South Australian Champion Luke Storer and dual Australian Champion Joel Chadwick.
This Saturday night will be the first appearance of Storer at Murray Bridge since taking the State Championship away from Chadwick last season. But despite the fact that two of the best Wingless Sprint racers in the Country being in the field they are sure to have their work cut out to claim the A-Main victory.
With regular Wingless racer Joel Heinrich racing his Sprintcar at the Pink Night he has handed his #16 Triple X to Chadwick for the night. This will be Chadwick's first start of the 2019/20 season.
Joining the talented duo will be a tough field including Matthew Kennedy, Anthony Tapley, Brett Ireland, Cody Atkins, Darryl Sloan, Mark Taylor and Jack McCarthy.
Throughout the night the Wingless Sprints will conduct four heats followed by a 20-lap finale. The on-track action for the Wingless Sprints will begin early with track packing at 5pm before the opening heat at around 5:40pm.
Over the past few weeks the local competitors have be chalking up the miles on the tarmac with races at the Tolmer Speedway at Bordertown and then again at the Timmis Speedway in Mildura.
Last weekend Jack McCarthy was victorious at the Timmis Speedway defeating Mildura's Brad Beasley and Ben Harris. Travis Beasley, Rhys Heinrich, Reece Harris, Jordan Nicolas, Jeremy Pearson and Melissa McMillan completed the field in the A-Main.
Heat winners were McCarthy, Harris and Brad Beasley.
Two Weeks earlier the Tolmer Speedway held round 2 of the South Australian State Series with a record field of 25 cars at the Bordertown venue. In the end the round was dominated by local South-East residents with Mitchell Broome defeating Kirby Hillier in the 25-lap final. Third place went the way of Anthony Tapley with Jake Ashworth storming to fourth after winning the B-Main.
Rookie Hayden Vickers collected his first career top five while Michael Ross, Ben Harris, Cody Atkins, Brad Evans and Keke Falland completed the top 10.