With the season having now wound up for Wingless Sprints WA and with a number of series point standings being finalised, the club is celebrating the solid performances of all of its drivers throughout what was a great 2016-17 season.
While Daniel Hartigan was unfortunately unable to score a hat trick of Australian Championships in this season's running of the event at Carrick Speedway in Tasmania, the Perth-based racer managed to take out the overall Club Championship, the Country Series and the Perth Motorplex Track Championship, thanks to his consistency throughout the season.
It was a mirror image of the minor placings in the Club Championship and the Country Series, with Brad Taylor pipping Ash Pittard for the runner-up spot in both of them, while Taylor collected his third runner-up result in the Perth Motorplex Track Championship, this time ahead of Daren Humfrey.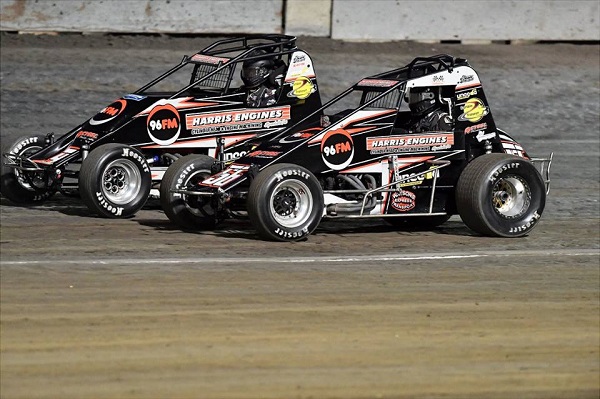 Photo: Peter Roebuck
Tom Payet enjoyed a stellar season, which saw him top the leader board in the final Fast Series point standings, which took place over a number of meetings at the Perth Motorplex, ahead of Brendon Wedge and Hartigan, while also achieving a remarkable Western Australia Title three peat in the Des Nash honoured event, also at the Perth venue.
The Keenquip 50 Lapper at Collie Speedway also went the way of Payet for the second consecutive season, while Hartigan won both nights of competition to claim the victory in the Manjimup Shootout at Manjimup Speedway.
Newcomer Mitch Harris, who made his debut late last season, has been a shining light, having shown plenty of speed and ending his season on a high by scoring his maiden feature-race win in a Fast Series round at the Perth Motorplex, despite having had no prior racing experience.
To find out more about Wingless Sprints WA, visit their website at www.awsr.com.au/wa or LIKE them on Facebook by searching Wingless Sprints W.A.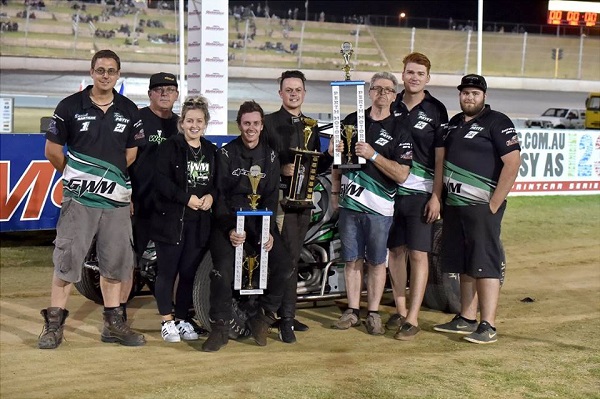 Photo: Peter Roebuck