A whopping 60 plus Wingless Sprint drivers turned out to Geelong's Avalon Raceway last Saturday night to contest the third round of the hotly-contested Indy Race Parts Australia Super Series, but it was Daniel Storer who proved to be the best of the formidable field, claiming top honours.
While there were several standout performances throughout the Salt Electrical sponsored round, Storer's consistency was enough to earn him the pole position start for the 30-lap feature race and he certainly made the most of the advantage, delivering a flawless drive which saw the defending Super Series Champion control the pace from start to finish.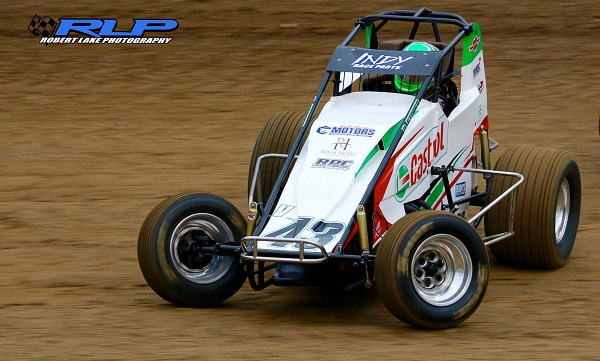 Photo: Robert Lake Photography
One of this season's form drivers, Dayn Bentvelzen added another minor podium finish to his name last Saturday night, making quick work of moving forward from his outside, second row starting position to clinch the runner up spot, while front-row starter Andy Hibbert wasn't quite able to fend Bentvelzen off, being forced to settle for the final podium place.
A special mention must go to the well-deserved recipient of the Indy Race Parts Hard-Charger Award Luke Weel, who transferred into the feature race via B main 3, before impressively making up 11 spots throughout the feature race to finish just off the podium in fourth.
Current Victorian Champion Travis Millar rounded out the top-five finishers, while Marcus Green (pictured below), Christopher Temby, South Australian visitor Mitchell Broome, Aron Lawrence and Alex Thomson completed the top-10 finishers. The remaining finishers included Tyson Bartlett, Chris Halesworth, Wayne Milburn and Todd Hobson.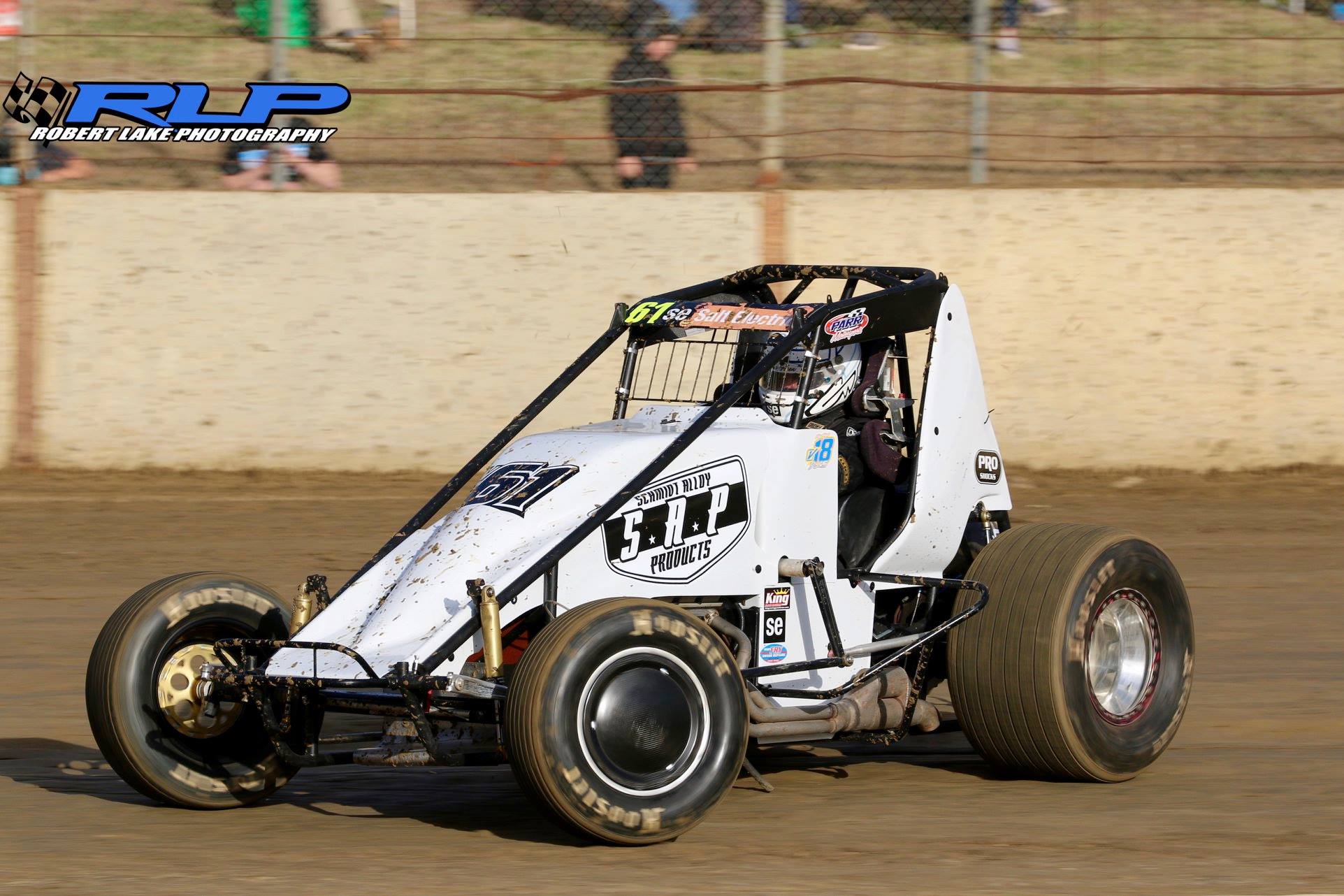 Photo: Robert Lake Photography
Matthew Symons and Geoff Cook were the first drivers to have their nights brought to a premature end, with their hopes being dashed on lap four, while Shaun Lyness and Jordan Abbott later joined them on the infield.
In what was once again a testament to the level of competition that the Victorian Wingless Sprints continue to produce, the heat-race action saw no drivers double up, with wins going the way of Temby, Tyson Bartlett, Hobson, Matthew Bartlett, Green, Bentvelzen, Wingless Sprint rookie Mathew Mills, Hibbert, Michael McDonald and Storer.
Coming home first in B main 1, Symons secured a transfer spot into the feature race, as did Jordan Abbott, while Cook and Tyson Bartlett were the transferees following B main 2. B main 3 saw Weel clinch first place, ahead of Lawrence.
With the next Indy Race Parts Super Series round not until March, the Victorian Wingless Sprints will now head into the busy Christmas-New Year period, with back-to-back club shows at Bairnsdale Speedway on Boxing Night (December 26) and Rosedale Speedway on December 27, followed by the Crossfire Shootout at Laang Speedway on December 28.
The Victorian Wingless Sprints would like to thank the naming-right's sponsor of their 2018-19 season Super Series: Indy Race Parts.
Operating out of their warehouse in Geelong, Victoria, Indy Race Parts Australia is the Australian arm of American speedway parts and accessories supplier Indy Race Parts, which is based in Indianapolis. Stocking a wide range of products, including complete race car chassis, tyres, methanol and more, predominantly across Sprintcars, Wingless Sprints and Speedcars, Indy Race Parts Australia is considered one of the country's leading speedway suppliers.
To find out more about Indy Race Parts Australia or to get in touch with them, LIKE them on Facebook by searching Indy Race Parts Australia or call Tim Fisher on 0438 819 444.
For more information about the Victorian Wingless Sprints, visit their website at www.awsr.com.au/vic. You can also LIKE them on Facebook by searching Victorian AWSR Wingless Sprintcars.