Travelling south from the Sunshine State to Sydney's Valvoline Raceway, Glenn Wright and Brody Thomsen are looking forward to taking on a formidable line-up in this weekend's Australian Wingless Sprints Championship.
With a competitive racing career spanning over 25 years, Glenn Wright is certainly not without experience when it comes to winning feature races, having already performed strongly throughout his home state of Queensland and northern NSW, taking top honours in a show at Lismore Speedway back in December.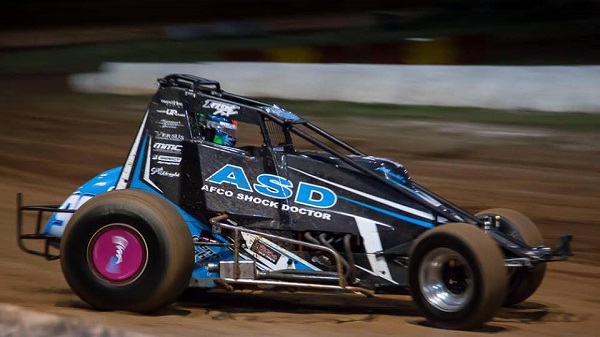 Currently sitting inside the top-10 of the Ian Boettcher Race Parts Queensland Club Championship, the defending Club Champion, from Ipswich, has already ventured to Valvoline Raceway this season and will be hoping to draw on his added experience come the Australian Championship, after winning a heat race during the meeting and delivering a pleasing overall performance.
The youngest of the Thomsen clan, a surname which is synonymous with speedway racing in Queensland with the family being great supporters of the Wingless Sprints class, Brody has also visited the state of NSW to race in past seasons, which he hopes will have a positive impact on his Australian Championship outcome.
Despite not having completed much racing this season, the 22-year-old racer from Maryborough has already visited the podium and is currently sitting 10th in the Ian Boettcher Race Parts Queensland Club Championship.
The Australian Championship will be held over three nights, beginning on Thursday (February 1) with scrutineering during the day and the Calcutta at night. The following night (February 2) will see drivers hit the track to contest hot laps, three rounds of heat races and a preliminary feature race, with the fourth and final round of heat races, the D main, C main, B main and the Australian Championship-deciding feature race to be held on the Saturday night (February 3).
To find out more about the Australian Championship, contact Mick Parry on 0423 548 622.
For more information on the AWSR, visit their website at www.awsr.com.au or LIKE them on Facebook or Follow them on Instagram and Twitter by searching Australian Wingless Sprint Racing.