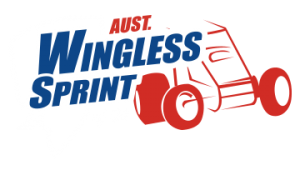 Easter Trail Set To Hop Across Three Venues
By Phil Michell
Four events over three nights, that is what lies ahead for the Wingless Sprint drivers this weekend as the drivers are set to hop their way across Victoria and South Australia this Easter Long Weekend. The annual three night Easter Trail, that comprises of races at Mildura, Renmark and Adelaide, headline the weekend but there is also a stand-alone meeting at Mount Gambier in support of the Sprintcars on Saturday night.
The Easter Trail will kick off on Easter Friday (April 14) at the Timmis Speedway at Mildura before night two is contested on the tight Riverland Speedway at Renmark on Saturday. The Grand Finale will be held at Adelaide Motorsport Park on Sunday as the Wingless are one of the headline acts at the "Easter Thrillerama", which always attracts a huge crowd at the metropolitan venue.
Each of the three nights has attracted a quality field with 11 drivers committed to racing at all three nights. In fact, the Easter Trail will see over 26 different drivers contest at least 1 night of competition with the biggest field of the series (19) expected at Mildura on Friday night. Renmark currently has a field of 18 drivers nominated while 18 drivers are also expected to front for action at AMP.
Australian Champion Joel Chadwick will be in the "hunt" for the overall Easter point chase as he is entered for all three events along with the likes of Robert Heard, Anthony Tapley, Dale Gesell and siblings Lucy and Daniel Evans.
Despite not racing all three nights there are a number of drivers who may be able to steal a win away from the travelling troupe including the likes of Darryl Sloan in the opening two rounds and Matthew Kennedy, who will only compete at AMP.
The Trail has also attracted several interstate competitors with Victorian Clint McLaren and New South Wales racers Jason Bates, Leighton and Mitchell O'Brien and Andrew Seery set to take in all three rounds.
The other meeting this weekend will see a predominately Victorian based field venture to the Borderline Speedway at Mount Gambier with 12 cars currently nominated. The South Australian drivers include locals Michael Ross, Mitchell Broome and Trent Gravestock while Adelaide racer Spencer Taylor will make the tow to Mount Gambier.