Carnarvon Speedway is set to host the 2017-18 season Western Australian Wingless Sprint Title, and to say that it's going to be a competitive field would be quite the understatement.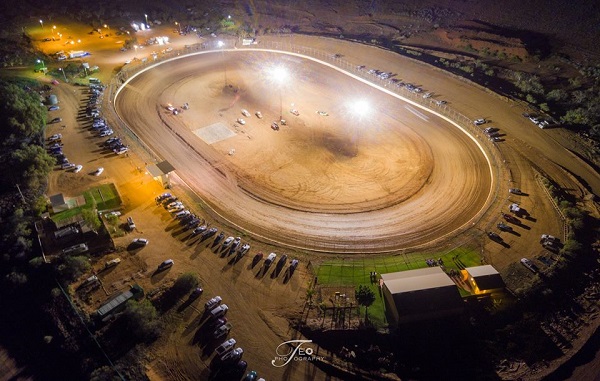 Fought out this Saturday and Sunday night, the Western Australian Title, which doubles as the Des Nash Memorial event, has been dominated for the last three seasons by Tom Payet; however, with this season's field being the most competitive in the history of the event, claiming a record fourth WA Title crown will be a difficult task.
Steering the Johnny Terriaca-owned WA # 38 Foster car, Payet, who has only contested two Wingless Sprint race meetings this season due to Speedcar and Sprintcar commitments, will start every one of his heat races from the rear of the field, due to being a late nomination for the event. Never one to back down from a challenge, expect to see Payet put on a show as he fights his way through the pack in an attempt to obtain a feature-race start towards the pointy end of the field.
Without a shadow of a doubt, the form driver so far this season has been Matthew Iwanow, who has collected a total of six feature-race wins. Despite destroying a car at the Perth Motorplex last weekend, Iwanow and his team have burned the midnight oil to prepare a new car in readiness to claim a maiden Western Australian Title.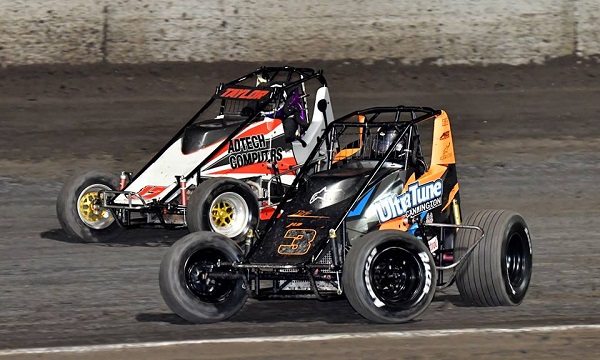 Photo: Peter Roebuck
Daniel Hartigan, a two-time Australian Champion, is yet to win a Western Australian Title, but he is eager to go one better than last season's effort in the event, when he finished second behind his good mate Payet.
Despite limited track time this season, Dean Gittos is shooting to score the second Western Australian Title win of his career, while the two-car team of Chad Pittard and Ash Hounsfield, who have both scored multiple feature-race wins this season, would love nothing more than to record a 1-2 finish in the event.
Matthew Fellowes finished in third in last season's Western Australian Title and is hoping to back up that form this time around.
Brad Taylor and Brad Fitzgerald have both picked up feature-race wins this season and their Western Australian Title goals are to be front-running contenders. Taylor finished ninth in last season's event, while Fitzgerald finished just off the podium in fifth.
Completing the 21-car field is Cameron Holla, Julian Andreoli, Dave Worrall, Mitchell White, Dylan O'Connor, Cody Dobinson, Owen de Boni, Daran Humfrey, Mathew Burston, Warren Hunter, Jayd Matthews and Nathan Condo.
Carnarvon Speedway, located in the north-west region of the state, is 890kms north of the state's capital: Perth.
2018 WA Wingless Sprint Title Nominations (21):
W3 Mathew Iwanow
W4 Dean Gittos
W11 Cameron Holla
W17 Brad Taylor
W19 Julian Andreoli
W29 Chad Pittard
W31 Dave Worrall
W38 Tom Payet (WA # 1)
W42 Mitchell White
W46 Dylan O'Connor
W47 Cody Dobinson
W66 Daniel Hartigan
W78 Mathew Fellowes
W83 Owen de Boni
W84 Daran Humfrey
W91 Mathew Burston
W94 Warren Hunter
W95 Ash Hounsfield
W96 Brad Fitzgerald
W98 Jayd Matthews
W99 Nathan Condo
For further AWSR information, visit their website at www.awsr.com.au or LIKE them on Facebook or follow them on Instagram and Twitter by searching Australian Wingless Sprint Racing.