With the 2017 Northern Territory speedway season now well underway, the NT Wingless Sprints are gearing up to host the Total Tools – Winnellie Top End Challenge next month over four huge nights of racing at Darwin's Northline Speedway, off the back of last season's encouraging running of the event.
Set to commence on the Saturday night of August 12, with subsequent rounds being held on August 18, 19 and 26, each round of the Total Tools – Winnellie Top End Challenge will be run in conjunction with another standalone event. These events include the KQ Autos and JG Lawn Mowing Malidook Challenge, the Keenquip Racegear Northern Territory Title, which takes place over two nights, and the Des J Nash Outlaw Challenge and Hugh 'Pablo' Britton Medal, which will both be run as a part of the Freo Crane Hire Twin Feature Night. Each night of racing will also incorporate a round of the Burson Auto Parts Club Championship.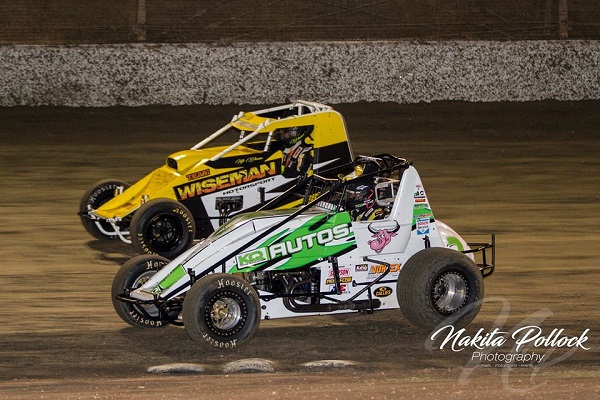 Photo: Nakita Pollock Photography
With a total prize pool of $7,000, in addition to a number of contingency prizes, this season's running of the Challenge is expected to be even bigger and better than 2016, with a number of interstate drivers already expressing their interest. While the NSW team will once again be led by Troy Carey, multiple drivers from other states including Victoria will also be amongst the nominations.
"The Top End Challenge gives drivers a great opportunity to get some extra laps in, prior to the start of the 2017-18 season throughout the rest of the country, so we're expecting to have around 16 local and interstate cars nominated," commented NT Wingless Sprints Secretary and Treasurer Mike Borchardt.
"Without the great support from our sponsors, last season's Top End Challenge wouldn't have been nearly as successful as it was, so we're very grateful to have such dedicated supporters on board once again this season."
If you'd like to find out more about the Total Tools – Winnellie Top End Challenge or you'd like to nominate for the event, please contact NT Wingless Sprints President Shane Norman on 0418 838 789 or Mike Borchardt on 0447 089 511.
NT Wingless Sprints would like to thank the following sponsors for their support of the Total Tools – Winnellie Top End Challenge: Total Tools – Winnellie, KQ Autos, JG Lawn Mowing, Keenquip Racegear, Freo Crane Hire, and Burson Auto Parts.
For more information on the AWSR, visit their website at www.awsr.com.au or LIKE them on Facebook or Follow them on Twitter by searching Australian Wingless Sprint Racing.